September 04, 2020 · Circuit reuse · Capital Electra X · Electrical CAD · What's New
Smart Circuit Reuse Improves Productivity by 150%
We are now part of Siemens' family. Electra Cloud is now Capital Electra X and Electra E9 is now Capital Electra 2210.
Since launching Electra Cloud in January, we have been working hard to bring even more innovation and productivity to you, our users. Now that we have our own browser based platform, these improvement can be made faster and easier.
One of the areas we felt needed improvement is the circuit reuse. For example, when you copy and paste a direct on line (DOL) circuit, the AutoRename dialog will pop up.
Because the names for the main power wires needed to be preserved, the pop-up provides the user with an option to preserve or increment wires based on their preferences.
Removing the pop-up for far faster operations
When you copied a circuit, wires that are not connected will now be automatically detected, allowing Electra to automatically rename your entire circuit while preserving the names for those wires that are NOT connected.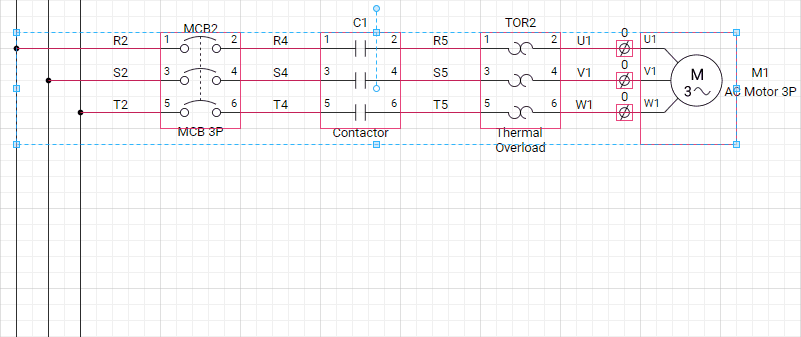 Without the pop-up, usage experience is more natural, resulting in even faster circuit completion, bringing all our users even more productivity.
How fast is Smart Circuit Renaming?
Using a pop-up, we measured a user typically have to spend 47s to reuse 5 DOL circuits, and with Smart Circuit Renaming without a pop-up, typically only 20s.
This results in a whopping 150% productivity improvement.
We hope you would find smart circuit reuse helpful in completing your circuits even faster, and should you have any suggestions, please do not hesitate to drop us a line at [email protected] or at our new community forum.
Thanks for reading.